A Kerala Style Ripe Mango Curry
As much as I love my Punjabi khaana, I have a growing appreciation for Kerala style cooking. It usually involves few ingredients, is quick and delicious. I'm no expert – my exposure to South Indian cuisine for most of my life has been through the offerings of Sagar Ratna & Sarvana Bhawan in Delhi. Mainly Tamil style dosas and idlis. The world of vegetable, meat and fish curries opened up for me just a few years ago. Along with a slight understanding of the difference between the food in the 4 southern states. I try my hand at Mallu food as often as I can, specially when I don't feel like spending ages in the kitchen but want something delicious anyway.
I probably still mix up names and terms but I'm learning more about them everyday. One of the things that fascinated me during my first Vishu Saadya was the Manga Pulissery or Pulisheri, a ripe mango curry. In the North, we are usually not accustomed to bananas and ripe mangoes being used in food/main course. They are usually reserved for breakfast or dessert. So this was one of the most "different" dishes for me, having already tried some of the other items on the menu before.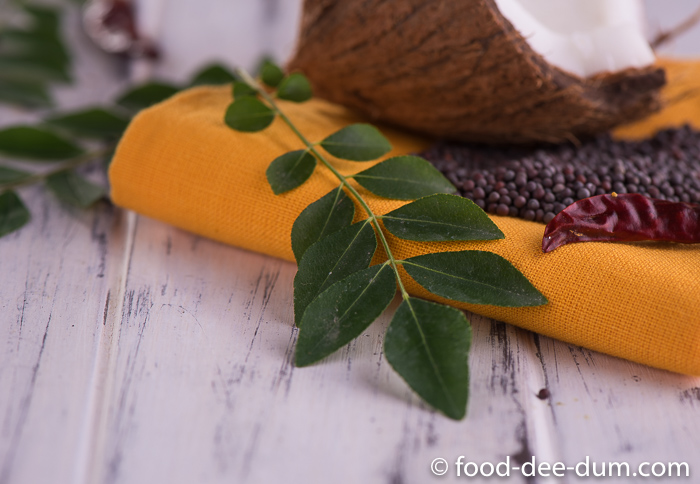 During my FIL's visit to us a few weeks ago, I asked him to teach me a few more dishes to add to my limited repertoire. I have 2 books on Kerala cooking and use a lot of online resources to learn more from as well. But there's nothing like learning from family to know how things are/were done in OUR family. And it helps that he is a fantastic cook. So he taught me his own twist on that Manga Curry, which is not like the milder yoghurt based pulissery but a pungent, spicy version which I fell in love with — the sweetness of the mango, the spice from red chilli powder and the pungent tang from freshly pounded mustard seeds. I was in Mallu heaven, or something like that!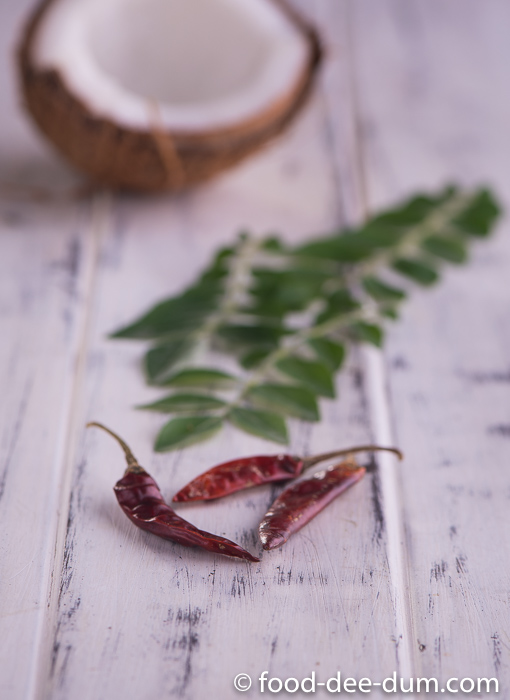 This curry can be served with rice, rotis, paranthas, appams or anything else you like. My personal (and slightly odd) favourite was having this with methi paranthas! I liked the way that the slight bitterness from the methi brought out the flavours of the sweet + pungent curry. Either way, it's quick, it's easy and high on flavour. Perfect for a quick weekday meal.
I know I'm bombing the blog with Mango recipes but I want to put these out before the mango season ends completely! This recipe was originally written for Archana's Kitchen and, so, I don't have step by step pictures. But those steps are so few and easy that I knew you wouldn't mind!
Ingredients
2 mangoes, peeled and chopped roughly (reserve the seeds) – I used Chausa aam but you can use any variety you like as long as it is not too fibrous
Salt, to taste
1 heaped teaspoon haldi
1 heaped teaspoon red chilli powder
2-3 stalks curry leaves
2 teaspoons mustard seeds, ground coarsely using a mortar pestle/ spice grinder
3 tablespoons shredded fresh coconut — if using store-bought dessicated coconut then use 2 tablespoons
1 tablespoon jaggery syrup or ½ tablespoon powdered jaggery
Method
Place the chopped mangoes, mango seeds, salt, red chilli powder, haldi powder, mustard powder, curry stalks, coconut and jaggery in a saucepan, along with 1 cup water.
Place this on high heat and bring to a boil.
Lower the heat to medium, cover and cook for about 10 minutes.
Stir, check for salt and mash the mangoes slightly, still leaving some chunks and the seeds in there.
Remove from heat and serve along with hot rice, paranthas or phulkas.
Quick and easy right? And it's delicious. I promise.
Note: my FIL makes this with the mango peel on. I like it both ways – with and without the peel – but it's less messy to eat without so that's how I made it for this post.