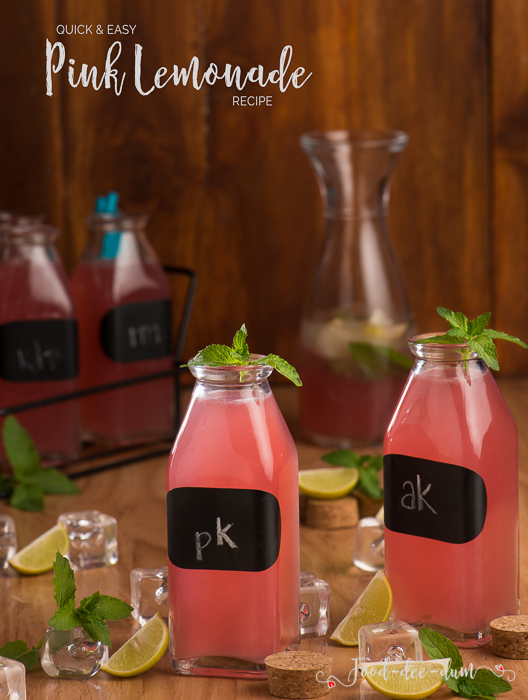 A pink twist on classic lemonade | The perfect summer beverage
Hello peeps! I have a little bit of news for you. Remember my last post when you saw a pair of hands in the photos that didn't belong to me? To put your mind at rest, no, I don't have a new hand model! What we do have, though, is a little helper in the studio for the summer called Ragini! She's here to spend a few weeks with us, learn a little bit more about how blogs and photography work and generally lower the average age in the studio!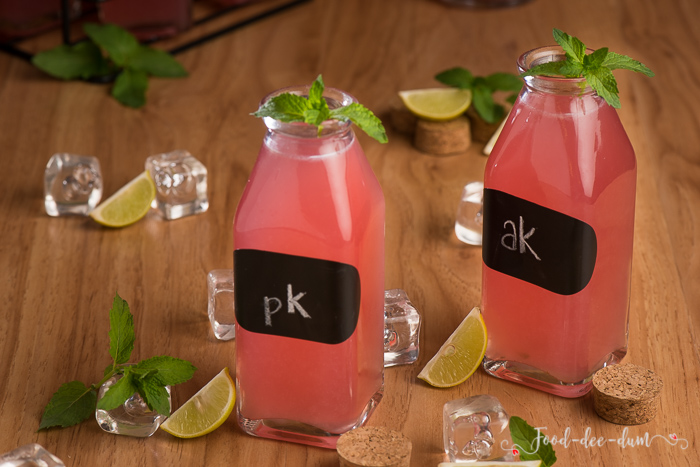 She's going to work with me to do a series of (collaborative) guest posts. I will help her with photos, but she's put together some recipes that she likes and we will feature them here, through the summer. You can find them on the blog tagged under #funcookingforteens and #ragziinthekitchen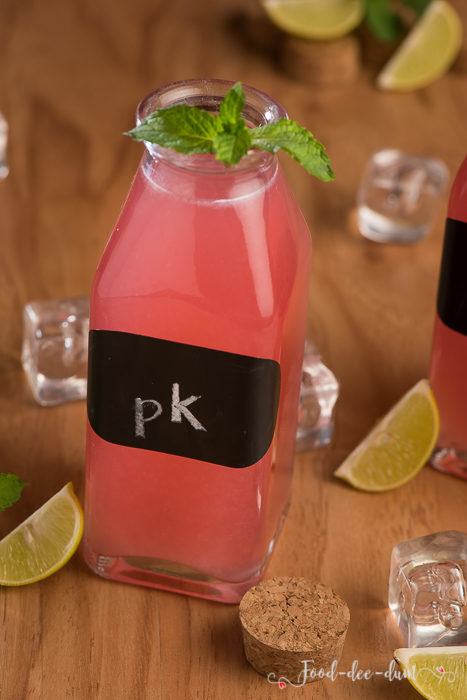 Here's a little bit about Ragini, as she likes to tell it!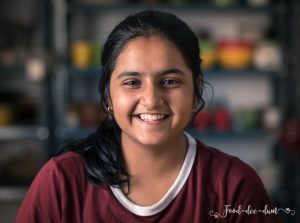 "Hi. I am Ragini Malhotra. I am 14 years old and am in grade 9. I love football and play for my school team, along with my twin, Bhakti. The German football team is my favourite and former World-Cup winning captain Philipp Lahm is my idol. I also love music – a typical teenage fan girl who loves One Direction, Jack & Jack, Ed Sheeran and Shawn Mendes.
My love for cooking and baking was ignited because my grandmother is a great cook. Whenever I visit her, I would stand with her in the kitchen, watching her cook and helping her however I could.
The very first thing I made on my own were a batch of cookies from a book my aunt gave me when I was 9. I made a big mess of the kitchen and was made to clean up. But the feeling of satisfaction I felt when I made something on my own for the first time cannot be explained. Many batches of cookies later, there wasn't any turning back."
Why I like this Pink Lemonade recipe
I play a lot of sports and whenever I come back from a match or practice, I crave a refreshing drink. My cook almost always makes me a lemonade but I got bored of having the same old thing every single time. I decided that I needed a change. This pink lemonade recipe is exactly the change I needed. It is refreshing, easy and tastes as good as it looks. Adapted from Passion for Savings.

Here's the step-by-step:
Discard the mint leaves and cool syrup.
Told ya. Easy peasy. And so pretty, right?
Like this recipe? Here are a few more refreshing summer beverages from the archives that you may like: Fresh Ginger Lemonade, Summery Cucumber & Mint Cooler, Aam Panna, Home-made Iced Tea
Same time, last year:
One year ago: Home-made Dulce de Leche
Two years ago: Chilled Spinach & Cucumber Soup
Three years ago: Ruggedly Loaded Brownies
[wpanchor id="lemonade"]Pink Lemonade Recipe | Printable Version
Pink Lemonade with Fresh Mint
A twist on the classic lemonade that is as delicious and refreshing as it is pretty.
Recipe type:
Fruit Cooler / Mocktail
Ingredients
2 cups Sugar
1+4 cups Water
1 cup fresh mint leaves, more for garnish
2 cups Lemon Juice
1 ½ cup Cranberry Juice
Lots of Ice
Lemon Slices for garnish

Equipment Used:
Instructions
Combine sugar and the mint with a cup of water in a saucepan. Place this on high heat just until it boils and sugar is dissolved.
Remove from heat and allow to cool. Remove and discard the mint leaves.
Add mint sugar syrup, lemon juice, cranberry juice and 4 cups of cold water to a pitcher or jug.
Stir to mix well and refrigerate until ready to serve.
Serve over ice and garnished with lemon slices and mint.
---
Please note that this post has affiliate links and if you buy products using these links, it will help support the blog. I will only recommend products that I personally use and/or trust for my family.